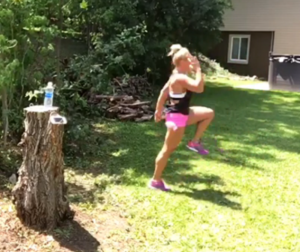 If you follow me on Instagram or Facebook you may see that I do my workouts ANYWHERE! You may also see that I'm following a workout video streaming from my iPad! How is this possible? Glad you asked! LOL
Team Beachbody launched a brand new option for its customers and coaches called the All-Access Beachbody On Demand Challenge Pack.  Thankfully they did! Digging through stacks of DVD after DVD's searching to find the perfect workout then only to find it's scratched!  Or worse yet, that the scrolling medical disclaimer took about 5 minutes to wait for!
I come from the days of VHS Video workouts. BUT, back then, I'd NEVER trust a video to be my workout. I'd only buy them to watch them to get ideas for my live group fitness classes.
That did all change once I discovered Beachbody and actually committed to sticking to a video program. That was Turbo Jam! Which then lead to P90X, INSANITY, Turbo Fire, 21 Day Fix, T25, PiYo, ChaLEAN Extreme, and well…. you get the idea!
So why am I telling you this?  Well, because times are changing for fitness as well.  Relying on the opportunity to join a gym, hire a personal trainer, and actually consistently use it is not always possible, especially with obligations with work and family. Our time is very limited and having the opportunity to do a workout anywhere, anytime, all online is helping people fit it in!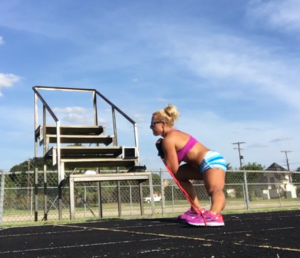 Now as a group fitness instructor myself, you'd THINK I wouldn't want people to do home video workouts, right?  Because then they wouldn't need to come to my class at the gym! They wouldn't need to have a gym membership anymore, right?
Actually, wrong. Even my own self doesn't want to go into the gym everyday to do my workout.  Sometimes, I want to take a live class, sometimes I want to train with the weights at the gym, sometimes I want to just workout at home by following a video, sometimes I want to workout with the other moms at football practice with one of the programs from Beachbody On Demand.  The best way to ensure you are going to hit your goals and to focus on a healthy lifestyle is to create layers of accountability and have options for your workout so there is no excuse.
The Annual All-Access Beachbody On Demand Challenge Pack & Membership which provides total access to every program available on Beachbody ON Demand, plus future releases.  So that means that every single program Beachbody has ever created from P90X, Turbofire, Insanity, 10 Minute Trainer to new ones like Cize, T25, 22 Minute Hard Corps, Hammer and Chisel, Insanity Max30, 21 Day Fix and Fix Extreme, Core De Force and more are on a digital library you can access plus anything new that Beachbody releases you get INSTANT access at no additional charge for an entire 12 months.  That is incredible!!!!
WHY is this so Awesome?
So I'm going to give you my personal opinion on the new feature. I love the All Access Challenge Pack because it gives you:
1 Year Membership to Beachbody On Demand (BOD) with all content included, plus future releases.
Shakeology (choice of 30-day supply on home direct)
Portion Fix (includes 7 piece portion control container system, eating guide, large blue container and shaker cup)
Business Starter Kit Waived if you choose the coach enrollment option.
You get all of this for $160 for the ENTIRE YEAR  (12 months) and there is no monthly fee.
The points I listed above is worth thousands of dollars and for 12 months you are getting access to everything that Beachbody has ever created plus anything new through the year.
BONUS- Here's the other part that will really help you make these changes…. you have ME helping you and training you with your program and nutrition!As a coach, I bring people together by having them join my fitness accountability group on Facebook called, Fitness on Fleek.  In this group, I share daily tips, motivation, stories, advice, as well as help you personalize your program again and again.
One of my FAVORITE things to do for my challengers in my group is to create a personalized 30 day cross training workout calendar utilizing a bunch of Beachbody On Demands workout programs! This decreases boredom, repetition, and increase results with cross training!
Each fitness program through BOD has the calendar of workouts and what to do when.  Each program has a nutrition guide you can download, tracking sheets and you have me to help walk you through the program to make sure you are getting the results that you want.  This is not about just starting and completing 1 program, it is about moving through each stage of your journey and entering into a lifestyle of proper nutrition and fitness.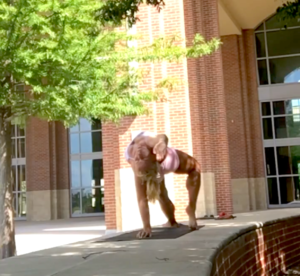 So this year is your year!  If you are like me and you need structure, support, guidance and accountability then Beachbody might be your magic ticket.  No need to get dressed up to go workout in the gym all the time.  No need to find child care! You can fit this in right around your lifestyle!
I am inviting you to #1 take advantage of the All Access Pass and make me your coach!  Let me help you set some new goals to achieve your healthy and fulfilling life.  Whether you want to be a part of my accountability and support groups or not I am here to help.
My Fitness on Fleek Facebook accountability group runs ALL THE TIME with monthly focus and challenges to keep you engaged and motivated in your goals! Once you are in, you have lifetime access to me as your coach no matter how involved or not!
You will set realistic and achievable goals, log your workouts, your nutrition and Shakeology daily through our app & Group and I will be there 24/7 to provide support, accountability, guidance, recipes and meal planning to make this a lasting lifestyle change.
Does this sound like something you would like to do? 
The Annual All Access Beachbody On Demand Challenge Pack is $160 right now! It's ON SALE through September 2017! Then the price goes back up to $199

(OR) The Annual All Access Beachbody On Demand Membership is $99.95 and that does not include Shakeology & the portion containers.

If you are an existing Beachbody On Demand Customer and you would like me to be your coach, you will have to request this change my completing this form:  CHANGE MY COACH   Enter in Christine's coaching information: contact@christinedwyer.com, Coach ID 148842
If you live in Canada your All Access Beachbody On Demand Membership is $99.
If you live in Canada your All Access Beachbody On Demand + Shakeology Challenge Pack is $186 but then increases to $231 after Sept 2017
If you already have Beachbody on Demand you can upgrade to the annual all access membership for $99.

Who Can buy this Challenge Pack??  

If you are an existing customer you can cancel your current On Demand and get this option.
If you are a new customer or coach you can utilize this option as well.
It is for EVERYONE which is awesome!
NEED A COACH?
If you don't have a coach make sure that you create a FREE account with me as your coach so that I can help you get started.
I am so excited about what this has to offer and I truly believe that this is going to be a game changer!
My goal is to continue to provide you with excellent support and accountability and show you how to truly make this a lasting lifestyle change through our advanced support & accountability groups.  Let's do this together!  
Why not you!
Are you in??  Make sure to get on my list ASAP by filling out the form below the videos!!