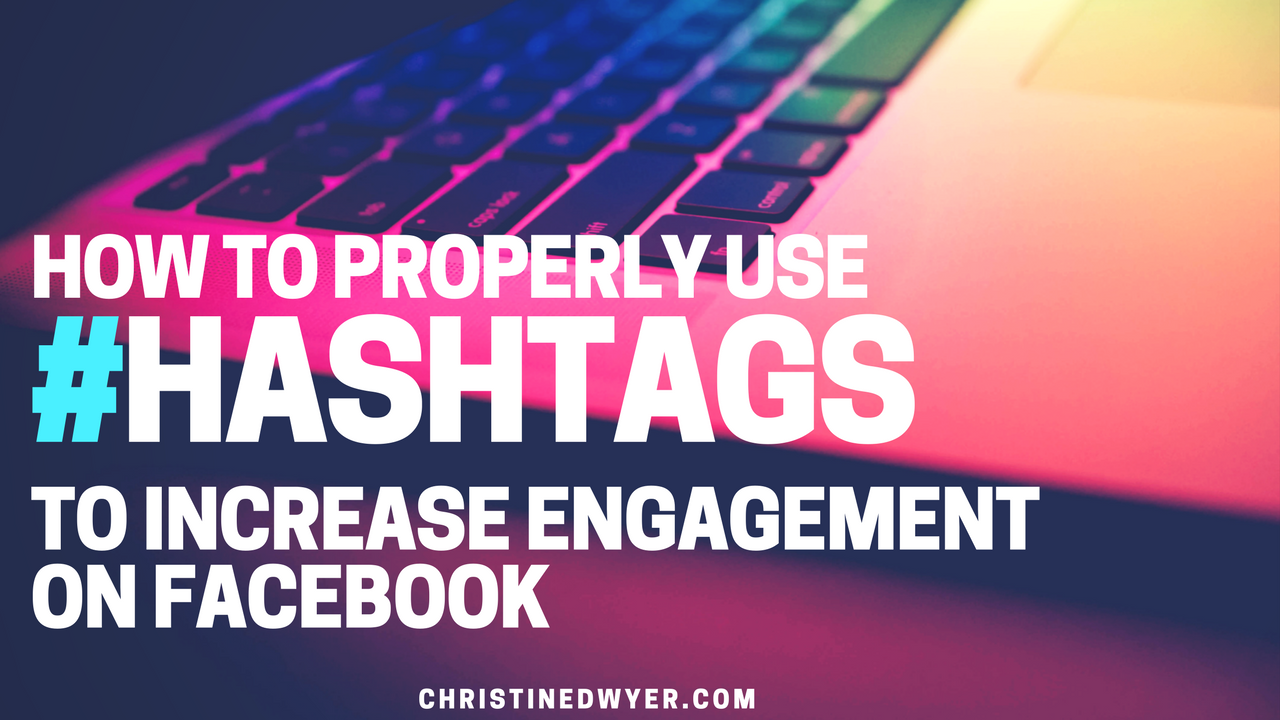 People often think that putting more hashtags in your post will increase your following and get noticed. However, that's not always the case.
In my latest Facebook Live, I share tips on how to effectively use hashtags to help your Facebook posts get more engagement and interaction and have Mark Zuckerberg push your posts out into the newsfeed!
As you may know, I help people who have businesses online (mainly in the health and fitness industry) but all of these techniques can work for any type of product or service business that you're trying to promote or build! Whether you work for yourself or for someone else, it's all relevant and totally implementable.
This stuff isn't rocket science and it's not anything super crazy new. This is all stuff I was curious about so I went and did the research and learned, so now I want to share it with you.
Learn, repeat, and tweak!
Come learn some great tips about how to effectively use hashtags to increase engagement on Facebook by watching this video!